A dozen facts about Solal and their "critics"
Published: April 4, 2011, 8:35 a.m., Last updated: April 4, 2011, 9:47 a.m.
Harris Steinman, who has for many years been monitoring and taking action against unsubstantiated medical claims, sets the record straight on Solal Technologies.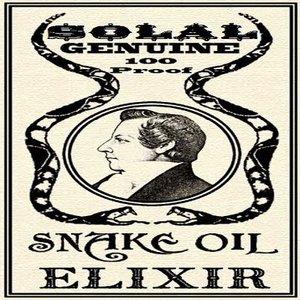 Solal often stands alone in the interpretation of the evidence that they apply in support for their claims.
Brent Murphy and Colin Levin, directors of Solal, have written a vitriolic response to the article How Solal Technologies uses legal threats to squash criticism written by Marcus Low. In Solal's response many misleading or simply incorrect statements are made that I initially was going to ignore, but I realise that this may inadvertently result in readers who do not follow my blog, CamCheck, accepting Solal's response as having validity.
In responding, some very unpleasant truths have to be revealed. These are the facts:
Fact 1
Solal took great exception to the article which states:
Solal Technologies (Pty) Ltd sells supplements that it claims are remedies or prophylactics for a whole range of diseases, including HIV, cancer, hypertension and depression.
A long diatribe claims that their products are simply nutritional support. As Nathan Geffen has stated, "for the [Low article's] statement to be true, Solal only have to make a remedy claim for [just] one of the listed diseases [HIV, cancer, hypertension, depression]"
From a selection of Solal documents downloaded from the Solal website (downloaded 31/03/2011):
Pure Whey Protein Concentrate: "Whey Protein is a valuable treatment for Acquired Immune Deficiency Syndrome (AIDS) it significantly improves the function of the Immune System in AIDS patients."
Co-Enzyme Q10: "Severely and significantly depressed co-enzyme Q10 levels can hasten the progress of the HIV-positive patient to AIDS, thus allowing for Co-enzyme Q10 therapy, as a possible adjunct treatment for HIV-positive and ARC patients." (Note: ARC – AIDS related complex – is not a term in widespread use these days. This is a clue to a very old reference.)
Curcumin: "Immune System Curcumin may be a valuable treatment for Acquired Immune Deficiency Syndrome (AIDS) patients" and "Curcumin may help to prevent the development of and inhibits the further growth of some forms of Cancer"
NAC: N Acetylcysteine "may enhance the Immune System in Acquired Immune Deficiency Syndrome (AIDS) patients and may help to prevent HIV developing into full-blown AIDS", "NAC has been suggested as a viable alternative to Pharmaceutical Protease Inhibitors for the treatment of AIDS" (emphasis added) and "NAC may help to prevent various types of Cancer"
(Note: 1. Suggesting a substance such as NAC to be a viable alternative to protease inhibitors is almost exactly the same kind of claim made by Dr Rath for vitamins. 2.acetylcysteine is a Schedule 2 substance – its distribution is therefore restricted)
Chrysin: "Chrysin might have activity against the human immunodeficiency virus (HIV)."
Bitter Melon "Inhibits the progression of some forms of Cancer, is beneficial for the treatment of (AIDS)"
Curcumin Extract "Curcuminsanti cancer actions. A powerful and natural cancer-fighting substance" and "Curcumin is a valuable treatment for Acquired Immune Deficiency Syndrome (AIDS) patients"
DHEA (Dehydroepiandrosterone) "The most abundant hormone in the body that declines with age. . . reduces risk of cancer . . . helps prevent adult onset diabetes; - controls Alzheimer's, Lupus, Aids, . . ."
Glutamine "Acquired Immune Deficiency Syndrome (AIDS) patients are found to be deficient in Glutamine. Glutamine may counteract the damage to the Gastric Mucosa ..."
Grapefruit Seed Extract ". . . . is presently under investigation as a potential inhibitor of the HIV virus that causes (AIDS)" and "... being investigated as a means of treating the various opportunistic (secondary) infections (from Detrimental Bacteria, Fungi, Parasites and Viruses) that occur in conjunction with AIDS".
Methylcobalamin (Vit. B12): "Useful for Ears/Hearing, (AIDS), ..." and "Vitamin B12 inhibits the replication of the HIV. Helps to prevent breast cancer, cardiovascular diseases and heart attacks."
Nettle Leaf Extract: "May inhibit some types of Viruses including Human Immunodeficiency Virus (which is the cause of Acquired Immune Deficiency Syndrome (AIDS)"
Olive Leaf Extract: "... helps to suppress the replication of the HIV virus implicated in (AIDS) ..."
Quercetin: "...has significant antitumor activity against various forms of cancer. Prevents many infections caused by viruses and helps to suppress the HIV virus, ..."
FACT 2
Solal claims there is "ample evidence in published peer reviewed medical journals" to support the claims that Solal Technologies make. The truth is that many of the studies have not been reproduced, are over 20 years old and have been superseded by opposing evidence, and/or were conducted in rats, other animals, or in other totally inappropriate models.
Prof Roy Jobson and I, and others, have examined many of Solal's claims and products and have found that much of the evidence is inappropriate, often distorted, applicable only to animal models, not reproducible, extrapolated from a specific study population to inappropriate populations, conflicts with many other superior studies. Indeed, their evidence often even flies in the face of consensus reports or evidence from internationally recognised credible experts. I can supply an example for each of these. It is no wonder that the ASA have ruled against many of the claims being made for their products.
In other words, Solal often stands alone in the interpretation of the evidence that they apply in support for their claims. Astonishingly Solal's claims are often even contradicted by NMCD (Natural Medicines Comprehensive Database, a highly regarded review system for authoritative assessment of natural/complementary medicines. Solal confuse an association with a cause. They extrapolate from small studies in Japanese children to the population in general. They apply pseudoscientific arguments. They use methods contrary to the principles of evidence based medicine which are utilised throughout the world by all credible scientific universities and research establishments including all reputable South African centres of higher learning. For example, studies in rats cannot necessarily be extrapolated to humans (see this article on Camcheck).
FACT 3
Solal have used legal methods to prevent anyone from opposing their aggressive marketing methods and false or misleading claims. They have not only tried to muzzle those mentioned in the article but appealed the Medicines Control Council decision to rescind the faulty 2002 Complementary Medicine Call-up/audit. (Personal communication: Rene Doms, legal counsel for Solal). This appeal seems to have not yet been resolved.
FACT 4
I have stated on numerous occasions to numerous public forums that I am not anti any particular form of therapeutic intervention (e.g. natural medicines) as long as there is robust proof of safety and efficacy. Solal comes up short on both (these arguments adequately demonstrated by other postings on this blog).
FACT 5
I can without difficulty defend all the statements I have made regarding Solal for which they have threatened to sue me for defamation; however because of Solal's legal threat against me, I am advised against defending them in a public forum at this time.
FACT 6
Solal's legal threat against me demanded that I not only remove all comments about Solal from CamCheck, but that I never again comment on Solal or its directors. This is entirely unreasonable and in essence amounts to attempted censorship of a critic.
FACT 7
As to the true facts regarding the arbitration requested by the Sugar Association (SASA), "Solal Technologies Fine Pharmaceuticals" argued to the ASA that they have no more interest in the specific product because the product had been sold to another company (Capraplex). What Solal did not state was that most if not all of Solal's directors are directors of the Capraplex. Capraplex changed their name to Solal Technologies Pty Ltd. and Solal Technologies continues to advertise and sell the product. Solal argued that arbitration could not proceed because the product was owned at the time of the offending advertisement by another legal entity. The ASA have accepted from SASA a new complaint against the same product now owned by the "new" (legal entity): Solal Technologies (Pty) Ltd. (SASA source).
FACT 8
Solal writes: "The ASA have undertaken to suspended (sic) all proceedings against Solal as they are concerned that they do not have the legal power to rule on such matters". In fact, Solal challenged the ASA' jurisdiction over certain sections of the regulations and the ASA have suspended further proceedings while they investigate whether there is any validity to Solal's legal arguments.
However Clause 4.25 of Section I or Clause 4.1 of Section II of the ASA's Code, which involves scientific substantiation and documentary evidence respectively to support any claims, cannot be willed away for without these clauses, the ASA will have no purpose.
Clause 4.25 of Section I of the ASA's Code states: "Scientific substantiation means "substantiation based on statistically valid data, employing a validated, proven scientific method and applicable to the claim being made."
Clause 4.1 of Section II of the ASA's Code states "4.1.1 Before advertising is published, advertisers shall hold in their possession documentary evidence as set out in Clause 4.1, to support all claims, whether direct or implied, that are capable of objective substantiation."
and
"4.1.2 Documentary evidence, other than survey data, shall emanate from or be evaluated by a person/entity, which is independent, credible, and an expert in the particular field to which the claims relate and be acceptable to the ASA". (emphases added)
These criteria alone are sufficient to assess Solal's products.
Solal's challenge does not alter the fact that the ASA rulings against Solal stand until officially changed.
I have now had confirmation of this from the ASA:
Solal did raise concerns over the legality and enforceability of any ASA decisions against their advertising in relation to the legitimacy (or lack thereof) of our Appendix A and Appendix F. As a result, we initially suspended all investigations in relation to these appendices in order to satisfy ourselves that we are acting in accordance with our mandate and within the laws of the country.

This interim suspension, however, only applied to concerns raised under these appendices, and any complaints relating to other clauses within the Code are not affected by it."

We will, in due course, rule on the issue of Appendix A and Appendix F as well, in order to give finality on those issues."
FACT 9
With regards to Vitamin D, Solal Technologies, Solal HAS advertised that Vitamin D is as effective as a vaccine, the inference or innuendo being that the one can replace the other. If any disclaimers did appear, these were after the fact. Solal's adverts also claimed that "90% of South Africans tested at the Integrative Medical Centre in Bryanston last year were deficient in vitamin D" yet as Kevin Charleston pointed out in the blog, that "a simple analysis of the data [Solal] have provided suggests that 187 out of the 724 data points are at or below 20 n/mL. I.e. around 25% are below the recommended level. I note that less than 10% are at the level (below 15 n/mL) deemed by the NIH to be 'deficient'."
FACT 10
Brent Murphy and Colin Levin take umbrage against a statement I made on my blog regarding Solal's medical director, Dr Craige Golding. The point I made was that his "anti-aging qualifications" are not recognised by the American Board of Medical Specialties, that anti-aging is not a recognised medical specialty, and that it is certainly not recognised as a specialty by the HPCSA (Health Professions Council of South Africa). I stated that it is misleading to imply that he is a specialist in anti-aging medicine.
Cliff M Nkuna, the Legal Advisor & Act Compliance Officer of the HPCSA confirmed:
When a practitioner advertises, he can include all his academic qualifications even though such are not recognized by Council. He however cannot claim to be a specialist in a category not recognized by us.
FACT 11
Even if "Harris Steinman has surreptitiously assisted others in lodging complaints", which he has not, there is no ASA regulation preventing this - only from submitting a complaint under the name of another.
FACT 12
Dr Harris Steinman and Prof Roy Jobson have not made up their own rules but follow internationally best practises of evidence based medicine and processes in evaluating evidence for safety and efficacy.
Evidence of the latter's expertise and credibility is supported by the fact that Prof. Jobson was previously Chairperson of the Rhodes University Ethical Standards Committee involved in the review of research; a member of the MCC's Clinical Trials and Complementary Medicine Committees, Chairperson of the MCC's Pharmacovigilance committee and a Council member of the Medicines Control Council itself. He resigned in January 2008 after the MCC failed to take action over the Dr Rath debacle. His concerns about Dr Rath were vindicated in the June 2009 High Court Judgment against Dr Rath.
Dr Harris Steinman has served as a member of two Expert Technical Consultation committees of a Joint FAO/WHO Expert Consultation (Food and Agriculture Organization of the United Nations/World Health Organisation).
Tags: None
Comments in chronological order
(26 comments)
Michael Meadon wrote on 4 April 2011 at 12:47 p.m.:
Hamid Khan wrote on 5 April 2011 at 5:01 p.m.:
Marcus Low wrote on 7 April 2011 at 10:51 a.m.:
Nathan Geffen wrote on 7 April 2011 at 12:23 p.m.:
Colin Levin wrote on 28 April 2011 at 10:37 p.m.:
Colin Levin wrote on 28 April 2011 at 10:39 p.m.:
Colin Levin wrote on 28 April 2011 at 10:40 p.m.:
Colin Levin wrote on 28 April 2011 at 10:40 p.m.:
Colin Levin wrote on 28 April 2011 at 10:41 p.m.:
Colin Levin wrote on 28 April 2011 at 10:41 p.m.:
Colin Levin wrote on 28 April 2011 at 10:42 p.m.:
Colin Levin wrote on 28 April 2011 at 10:44 p.m.:
Colin Levin wrote on 28 April 2011 at 10:46 p.m.:
Colin Levin wrote on 28 April 2011 at 10:46 p.m.:
Colin Levin wrote on 28 April 2011 at 10:47 p.m.:
jean wrote on 30 April 2011 at 8:59 a.m.:
Roy Jobson wrote on 30 April 2011 at 5:05 p.m.:
Harris wrote on 1 May 2011 at 8:44 a.m.:
Harris wrote on 1 May 2011 at 8:47 a.m.:
Harris wrote on 1 May 2011 at 8:49 a.m.:
Harris wrote on 1 May 2011 at 8:51 a.m.:
Brent Murphy wrote on 1 May 2011 at 3:33 p.m.:
Kevin Charleston wrote on 1 May 2011 at 11:17 p.m.:
Dr M L Cross wrote on 10 May 2011 at 9:30 p.m.:
Nathan Geffen wrote on 11 May 2011 at 2:21 p.m.:
Diane wrote on 29 May 2011 at 2:51 p.m.:
Comments have been disabled for this article.
©
This work is licensed under a
Creative Commons Attribution 3.0 Unported License
.