Health Intelligence Magazine: Is it marketing or education?
Published: May 22, 2012, 10:59 p.m., Last updated: May 23, 2012, 2:11 p.m.
There's a deep irony in the latest edition of Health Intelligence (Edition 15 May/June 2012). In an article by staff writer Clio Stevens (Online Content Manager & Writer) titled Behind the scenes of pharmaceutical marketing: the details of veiled persuasion, she writes "We've published accounts of ... disguising marketing programmes as 'professional education'".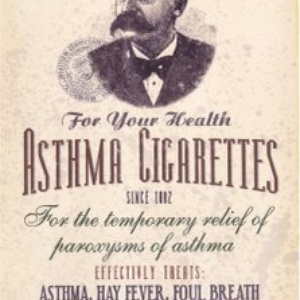 The irony is that the magazine Health Intelligence is itself a disguised marketing programme for Solal Technologies, a company that actively promotes pseudoscience and aggressively attempts to shut out valid criticism of its advertising.
This glossy magazine, available on the shelves at major supermarkets and pharmacies at a cover price of R29.95 is little more than a marketing ploy by Solal Technologies, but nowhere in the magazine is the Solal connection mentioned.
Solal Technologies is one of several companies in the CAVI Brands group. Their "business" entry for Solal shows 4 separate companies : Solal Technologies, The Compounding Pharmacy of South Africa, Integrative Medical Centre and Health Intelligence.
According to CIPRO the magazine (HT Magazine cc 2008/014109/23 t/a Health Intelligence Magazine) is a close corporation with Allana Moskovitz as the only member (checked May 2012). Allana Moskovitz is the daughter of Jacqueline Moskovitz, a director of Solal. CIPRO records also show Allana Moskovitz as having resigned as a director of Solal.

But ownership connections don't really mean much, and CIPRO may well be out of date. It's the active involvement that is at issue. Eight of the 13 persons on the editorial board of the magazine are active Solal directors or employees. Colin Levin, a director of Solal, is listed as Publishing Editor. Brent Murphy, another director of Solal, is Editorial Director. The aforementioned Jacqueline Moskovitz is Editor-in-Chief and Creative Director. Melani Botes, a pharmacist at Solal, is Executive Editor. Tamzyn Campbell is dietician at both Solal and the magazine. Martin Wessels is a pharmacist at both Solal and the Magazine. Dr Tanya Selli is a homeopath at both the magazine and at the Integrative Medical Centre. Vanessa Krugel is a nutritionist and lists herself on Linked-In as "Head Research, Development & Training, Solal Functional Foods & Dermaceuticals at Solal Technologies". Allan Moskvitz's Linked-in profile lists herself as "Marketing & Brand Manager at A leading Anti-Aging/Preventive Medicine Company" (i.e. Solal). Howard Snoyman (Medico-legal advisor) is Executive Legal Counsel - Solal Technologies. Two members of the "medical advisory board" on the magazine are directors of Solal: Craige Golding and David Arthur.
So, a magazine about health is owned and dominated by a "neutraceutical company", and fails to disclose that fact to consumers. What's the big deal?
These Solal directors and employees are actively involved in writing the magazine. Both Colin Levin and Brent Murphy write editorials. Of the 39 articles in the latest magazine with a byline, 11 are written by Solal staff. None are by guest authors. All of the rest are by magazine staffers.
Of the 34 advertisements in the magazine, 8 are for Solal. Few are for competing products.
The editorials in the latest issue are full of criticism of health and food-labelling regulations. These regulations are to the benefit of the consumer, but will have a direct impact on the selling and marketing of some Solal products.
The articles themselves often contain factual inaccuracies or partial truths. For example, a critique of a Health Intelligence article by Professor Roy Jobson, a medical doctor and Associate Professor of Pharmacology at Rhodes University, provides some insight into the kind of inaccuracies contained in an article about anti-depressants.
What chance that such a magazine, which employs a homeopath and is owned by a company that sells homeopathic remedies, would publish an article about studies which show that homeopathic remedies are ineffective? There can be little objectivity, and the articles and editorials make this glaringly obvious.
This magazine is a mouthpiece and advertising vehicle for a company that has been liberal with the truth and aggressive in the suppression of critics.

If Solal were completely honest and objective they should make it clear to consumers that this magazine is owned and run by them. They should also appoint an independent editorial board. That would send a clear message about Intelligence and truth in health. Until they do, the only "intelligent" thing is to avoid this magazine completely, and avoid purchasing anything advertised in it. Potential advertisers should understand what they are getting into.
Note: I don't believe Solal are alone in this type of "veiled persuasion". There are probably other magazines or advertising vehicles of a similar nature which deserve similar exposure. If you know of any, let me know in the comments below.
This article was also posted on Camcheck.
©
This work is licensed under a
Creative Commons Attribution 3.0 Unported License
.