Christ Embassy takes ASASA and TAC to court
Published: Nov. 2, 2011, 10:56 a.m., Last updated: Nov. 4, 2011, 3:26 p.m.
Christ Embassy is taking the Advertising Standards Authority (ASASA) and the Treatment Action Campaign (TAC) to court. The church is trying to get part of an ASASA ruling against it overturned.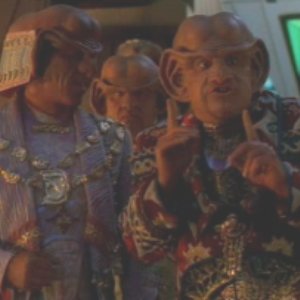 In May, the Final Appeal Committee of the Advertising Standards Authority of South Africa ordered Christ Embassy to withdraw a television advert that showed the church's proprietor, Chris Oyakhilome, faith-healing a young woman with heart disease. The complaint against Christ Embassy was lodged on behalf of TAC.
ASASA gave two reasons for its decision:
ASASA's code states, "Before advertising is published, advertisers shall hold in their possession documentary evidence ... to support all claims ..." The church could not provide evidence that the woman was indeed faith-healed.

The advert violated Appendix F of the ASASA code.
It is the second reason that Christ Embassy wants the courts to overturn.
But Appendix F is vital for stopping adverts from making untrue or unproven medical claims. It states:
Advertisements should not make or offer products, treatments or advice for any of the following illnesses or conditions unless recommendations accord with a full product registration by the Medicines Control Council [MCC] ...
The appendix lists 78 illnesses or conditions, including cancer, diabetes and heart troubles. Interestingly, AIDS is dealt with separately in Appendix F.
The appendix serves important purposes aimed at protecting the public. It stops advertisers from encouraging people to self-medicate serious diseases, based on information they learn from adverts. It is appropriate that ASASA and its members, in promoting responsible advertising about medical claims, adopt strict standards and require compliance with assessments made by the MCC, the body that is required to assess the safety and efficacy of medicines before registering them.
Both ASASA and TAC have given notice that they will defend Christ Embassy's litigation.
There are many technical arguments about Appendix F. More will be written about this once the case has run its course. But if Appendix F is weakened or overturned it will be a serious setback for consumer rights. It would open the door for companies to run adverts that bamboozle us with complex or merely attractive medical claims that require careful scrutiny to determine if they are true.
This is why the TAC is taking this case very seriously.
©
This work is licensed under a
Creative Commons Attribution 3.0 Unported License
.